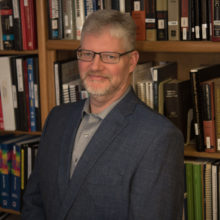 Mr. McCullough is a certified fire and explosion investigator, certified vehicle fire investigator, certified restoration and water damage technician, and CAD technician. He has experience in pipe fitting/welding, vehicle and heavy equipment repair and maintenance, machine operation, re-tooling and repairs, operation of forensic testing and inspection equipment, and CAD.
He serves as Chief Forensic Technician with emphasis on mechanical & electrical systems and components.  He is responsible for technical support for all the firm's engineers in all phases of investigation, engineering analysis, and damage evaluation of building, site, and mechanical/electrical systems and components.  He also assists in engineering causation analysis, damage evaluations, separation of damages, and repair/replacement cost analysis by providing technical support for testing equipment, site inspections and documentation, CAD drawings, and detailed technical research.
Mr. McCullough also has extensive knowledge and experience in mine subsidence damage.  Performs damage evaluation inspections on commercial and residential structures for determining the cause of damages pertaining to underground mining such as long wall and abandoned deep mining processes.
He performs fire investigations on mechanical equipment, electrical equipment, heavy & industrial equipment, gas, electric, and solid fuel burning appliances, and vehicles.
He is also responsible for collection, storage, and maintaining evidence collected from any type of loss.