Microscope Inspection
Typical setup for an examination under our microscope.  Examining the fractured surfaces can help in determining cause of the failure including potential manufacturing defects versus installation errors.

Minor anomalies in the surface of a braided hose were detected – magnifying each of them revealed their cause and helped determine the reason for the hose's failure.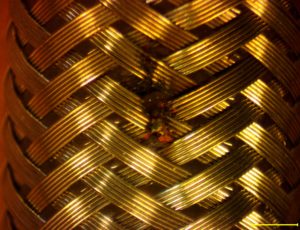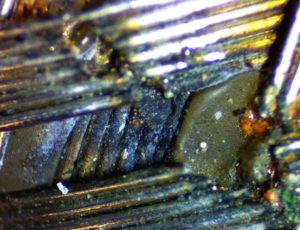 A failure in the retaining nut of a common faucet manufacturer had led to water damage to a building.  The magnification and dimensioning of the fractured thread helped our client with subrogation against the manufacturer.